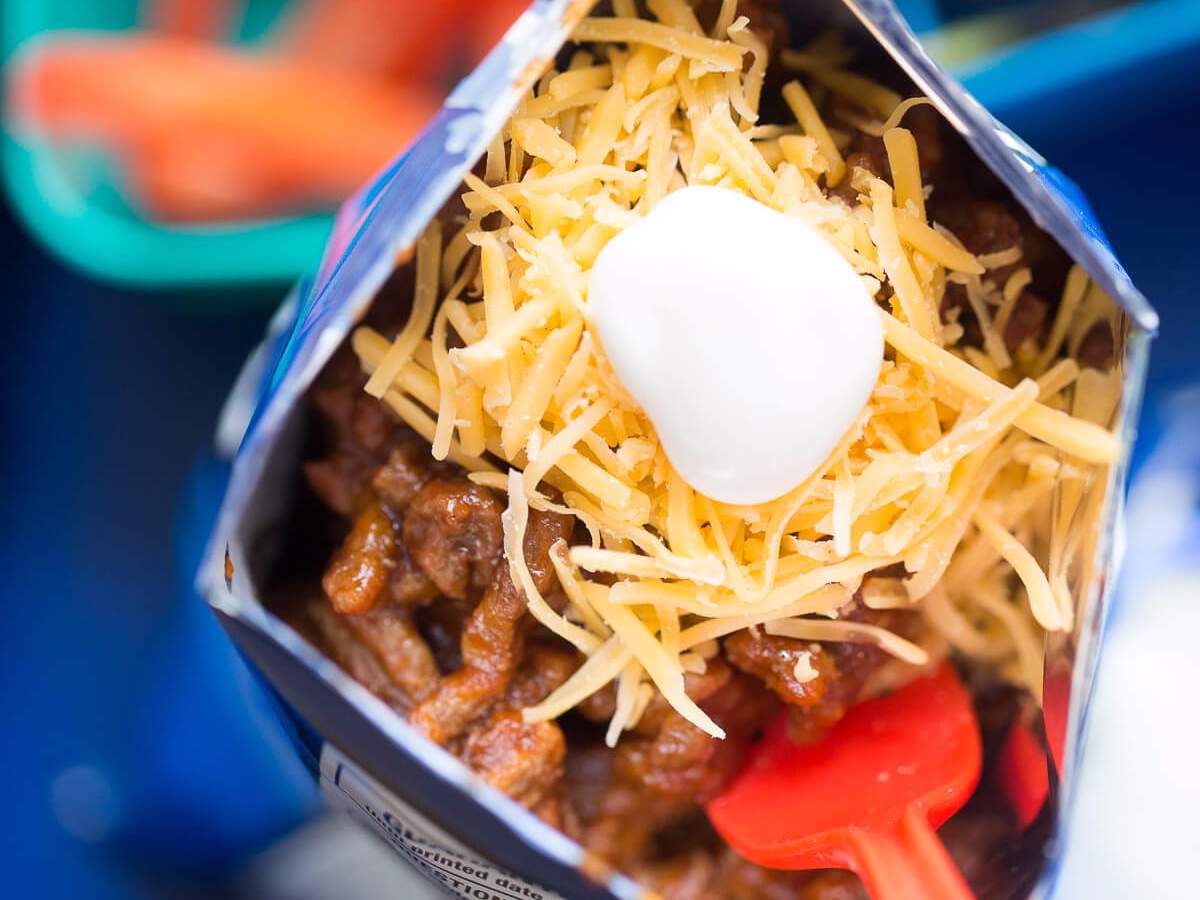 30 minutes
Makes 8 servings
Put some fun in your lunch with these easy-to-make BBQ Beef Walking Tacos! Ground beef is combined with a homemade BBQ sauce, then gets served over ranch-flavored tortilla chips.
Ingredients
2 pounds lean ground beef

1/2 teaspoon salt

1/4 teaspoon pepper

2 cups ketchup

1/4 cup brown sugar

2 tablespoons cider vinegar

2 tablespoons Worcestershire sauce

1 teaspoon paprika

1/2 teaspoon dried oregano

1/2 teaspoon cumin

6 individual bags ranch-flavored tortilla chips

Cheese


Ranch dressing



Instructions
1. Heat a large skillet over medium heat. Add ground beef and cook until browned, crumbling the beef as you cook. Season beef with salt and pepper.

2. Stir ketchup into the beef along with brown sugar, vinegar, Worcestershire sauce, paprika, oregano, and cumin. Reduce heat and cook beef for 10-15 minutes or until sauce has thickened.


3. To serve, spoon beef mixture into an opened bag of ranch-flavored chips and top with shredded cheese and ranch dressing (or your desired toppings).



I'm Tanya and I am the cook, baker, cocktail shaker and picture taker behind Lemons for Lulu. I am a self taught cook with an intense love of food. That love of food is the whole reason I started this blog back in 2012. I spent my days experimenting with food and recipes; I wanted to share my experiences just in case someone else could benefit from my trial and errors. Over time, my blog transformed into a space where people came to share their love of food.