Ohio Stories: Sustaining a Legacy
For generations, the Vollborn family in Bidwell, Ohio has focused on sustainability and stewardship of the land. They have a shared passion for raising cattle and providing safe, wholesome beef for their family and yours. This passion is something they will pass down for many years to come.
Meet Ohio's Beef Community
The beef community is a broad community of dedicated people including farmers and ranchers, small business owners, community leaders, animal caretakers nutritionists and environmentalists dedicated to producing safe, wholesome, nutritious beef. This passionate and long-standing community shares the mission to provide the safest, highest-quality beef in an environmentally and economically sustainable manner. The beef community is comprised of the nearly 1 million U.S. cattle farmers and ranchers who blend time-honored traditions with modern innovation to provide high-quality beef. While some incorrectly believe industrial farming has replaced family farms and ranches, 97 percent of beef farms or ranches are family-owned.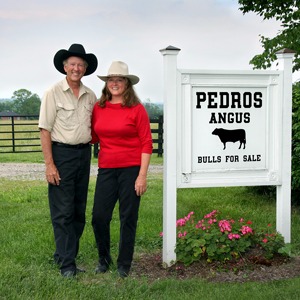 The Roe Family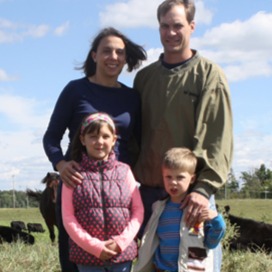 The Bender Family
Cattlemen Care
To the Rittenhouse Family of New Carlisle, Ohio, taking care of cattle isn't just a chore, it's a way of life. We invite you to take a look at our Cattlemen Care video series to see what it's like to be a beef farmer in Ohio. Follow the Rittenhouse family as they journey through calving season.