OHIO STORIES
Maplecrest Farms
From sunrise to sunset, the Grimes family keeps one thing in mind – the consumer. Learn more about how every decision made on a farm is centered around the plate.
Meet Ohio's Beef Community
The beef community is a broad community of dedicated people including farmers and ranchers, small business owners, community leaders, animal caretakers nutritionists and environmentalists dedicated to producing safe, wholesome, nutritious beef. This passionate and long-standing community shares the mission to provide the safest, highest-quality beef in an environmentally and economically sustainable manner. The beef community is comprised of the nearly 1 million U.S. cattle farmers and ranchers who blend time-honored traditions with modern innovation to provide high-quality beef. While some incorrectly believe industrial farming has replaced family farms and ranches, 98 percent of beef farms or ranches are family-owned.
How Does Beef Reach Your Plate?
Raising beef is a complex process, but throughout the entire journey, one thing remains constant – the shared commitment to raising cattle in a safe, humane and environmentally sustainable way by using the latest technology and resources.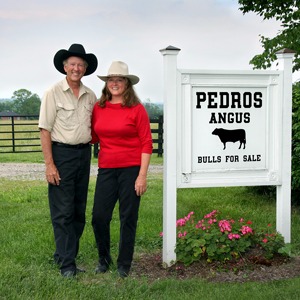 The Roe Family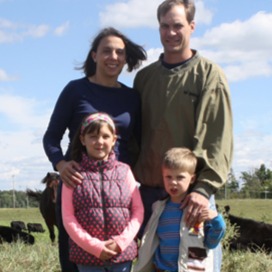 The Bender Family